8 Voice Search Trends To Be Aware Of For 2021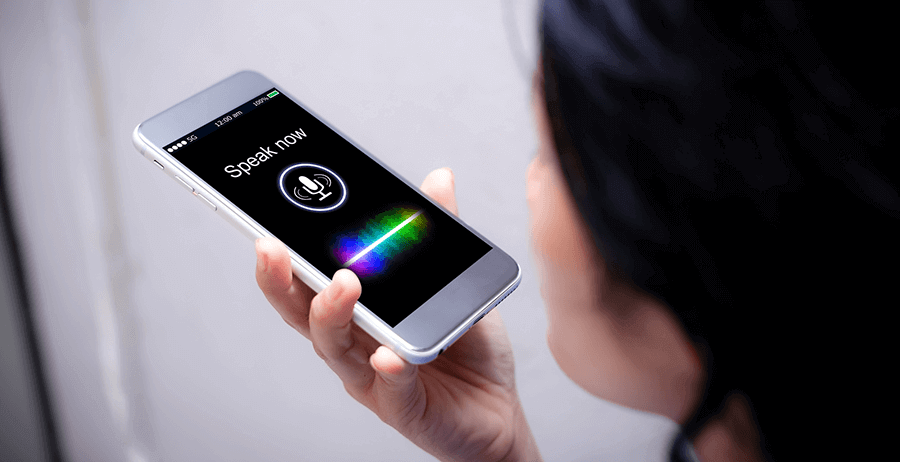 Are you a business owner trying to understand this new voice craze? Have you heard that you need to focus on voice searches, but you're not sure how to do that?
If so, then you're in the right place. We've got you covered and will show you the growing voice search trends for 2021 and beyond.
Don't worry if SEO for your SMB has always left you confused and unsure of what to do or where to focus your time. We've got practical solutions presented for you in easy to understand language so you can get started right away.
So, keep reading to learn everything you need to know about how to rank in the search engines for voice searches today.
8 VOICE SEARCH TRENDS YOU NEED TO BE AWARE OF TO OPTIMIZE YOUR SITE
Technology seems to get better every year, and voice recognition software isn't any different. From Siri to Alexa, voice search can now boast a 95% accuracy rate which is the same as most humans. Every day thousands of new voice command devices are sold around the world. More and more people are choosing to use their voice instead of their typing to get the information they need.
Additionally, voice search statistics show that this trend is increasing year over year and now nearly half of all searches are voice-activated. . So, if you're not focusing some of your digital marketing on voice search then you're going to miss out on a large segment of your audience. As you work on your SEO strategy and your social media strategy for the coming year, you need to also create a voice search strategy for 2021.
As you work to build your strategy for the coming year and beyond you will need to include a few vital components. We're here to help break down the areas that are the most important if you want to rank in the voice searches. As you read through this list of what to do to start ranking on voice, remember the biggest key is how people use voice search differently from typing.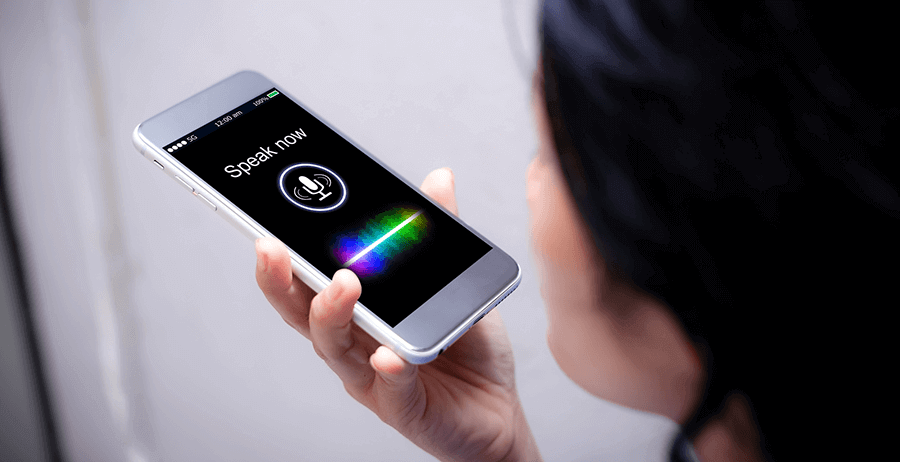 1. UNDERSTAND YOUR AUDIENCE
Regardless of the type of digital marketing, starting with your audience is essential to winning the game. And this is more true with voice search than ever before. You must start with who your target audience is and what they're asking Google every day.
As a general rule, the younger generation is adopting voice search faster than their older counterparts. So, if your target demographic is between the ages of 18-40 you can't afford to ignore voice search. This is by far the most important aspect you need to focus on if you're going to beat out your competition and find your next clients or customers.
Just as the old adage in marketing still holds true, go where your clients are. This was true when you were networking in person, it was true when you created your LinkedIn profile, and it still holds true as you optimize your website for voice search. As mentioned above, unless you want to miss out on half your target audience you need to focus on voice search.
Your audience is using the power of voice search every day. If you want to go where your clients are then you need to spend some time investing in this area of your digital marketing strategy.
2. UNDERSTAND THE USER EXPERIENCE
In order to fully optimize for Google voice search trends you first much understand how people use it. When your customers use the voice search option on their phones, they tend to ask Google for the information in the form of a question.
So, if you want to rank on Google search, your content must answer the questions being asked by your future potential clients. For example, if you're a chiropractor you have probably been trying to rank for shorter terms such as "back pain" or "sciatica problems." However, now what you want to focus on is answering a question someone might ask if they're having back pain.
Now, you'll want to focus your back pain article on answering various questions such as:
How can I know if my back pain is serious?
What can I do to relieve back pain?
What is the difference between back pain and pinched sciatica?
Your article about back pain will rank for these questions, and when your next client asks their phone one of these questions, your website will be at the top of the SERPs.
3. FOCUS ON THE FEATURED SNIPPET
Remember our key tenet to ranking in voice search is to understand how your customers are using it. More than likely they are away from home, on their phones, and possibly driving. They don't have time to scroll through the top few options to get their answer. If the answer to their question is in a featured snippet then they will likely use that information.
While ranking in the featured snippet won't always result in a click through to your website, it will boost your visibility. And that will boost your rankings and your business over time. To get featured in the snippet you don't have to be the first ranking in the SERPs. In fact, only about a third of the featured snippets are the first ranking article.
To focus your content on getting featured in the snippet, answer the questions being asked as explained in trend two. But also you want to use short sentences, bullet points, and numbered lists. This will help you rank and get featured in the snippet which is great for visibility and brand awareness.
4. KEEP IT CONCISE
As mentioned the posts that get featured in the snippet are less than 30 words. So keep your answer short and clear to understand.
Again, thinking about user experience, many people using voice search are using a smart speaker. Meaning, they're not reading the information provided in the search result, they're listening to it. Your answer to the question being asked must be concise.
You can't afford to lose their attention with a wordy response to their question. As a rule, you should keep these two tips in mind as you create your content and make it easy to digest audibly.
5. STAY LOCAL WITH YOUR SEO
To increase your rankings on voice search you want to focus on your local SEO game. For many businesses, starting with local SEO provides quicker returns than trying to rank in the national searches. For our chiropractor example, you want to focus on several articles on the local area and how you are involved in the local community.
Additionally, you must have an optimized Google My Business profile. So, if all your profile currently has is your Name, Address, and phone number, then you need to update this immediately.
6. TARGET LONG-TAIL KEYWORDS
When people use voice search they aren't searching for short terms. They are asking longer questions and searching similar to how they speak. Additionally, Google's Rank Brain algorithm can predict what people are going to ask and recognize keywords and phrases based on the many previous searches tracked.
As you can see in all our tips, you need to focus on the fact that voice search queries are conversational and generally longer than text searches. Remember to focus on how people use voice search so that you can adapt to these changes in online behavior.
With voice search SEO you're no longer looking to rank for "how to toast bagels" but rather "how do you toast a bagel without a toaster?" This new long-tail keyword is twice as long. In fact, when you hear that focusing on keywords is dead in SEO what people mean is that short words, and even short phrases, are no longer king in search engine optimization.
Now, you need to figure out what your customers are searching for and answer that in your content. How can you do that? There are several ways:
ask your customers in a survey
browse the online forums and see what people are asking
check out Google and see what they suggest in the "people also ask" section
use a software program such as "Answer the Public"
Now you know what people are asking, all you need to do in your content is answer these questions. While SEO can have many technical aspects, at the end of the day your content needs to be all about your audience and helping them with valuable content.
7. UNDERSTAND USER INTENT
As a general rule, there are three reasons people search online. In order for your content to rank and be successful you need to ensure that all your content is optimized for one of these three intents:
looking for information
looking to buy
looking for a specific brand or product
With the final search intent, your buyer already knows what they want and who they want to buy it from. So, unless you're that brand you won't rank for that search. For your voice search, you need to focus your articles on the first two intents.
As you create your content for your website or video channel, you must center everything around providing valuable information to your clients. Remember the two main intents you can rank for and answer your clients' questions thoroughly. Are they looking for information, then give them the best guide available online and you'll naturally see your post rise in the rankings.
Are they looking to buy and need to compare features or pricing, then give them what they need. They will appreciate your honest answers and will choose to work with you in the future. Without understanding user intent you might miss the mark completely with your conversions regardless of how well you researched your keywords and information.
8. ENSURE YOUR WEBSITE IS MOBILE-FRIENDLY
Truly, this trend shouldn't even be on this list. However, considering that over half of all small business websites aren't yet mobile-responsive, here it is. This is your friendly reminder that you can't move past Go without first ensuring your website is mobile-friendly.
Your website design and SEO are interlinked, you can't have one without the other. At the end of the day, your SEO rankings will suffer if your users have a bad experience. And if your website isn't mobile-responsive, then they will have a bad experience.
Over half of all searches are performed on a mobile device every day. So, unless you want to lose out on half of all your website traffic and potential clients, this isn't negotiable.
All of the pieces of your content creation strategy should complement each other. And voice search is another piece to the puzzle. Without it, you're missing out on half of your potential audience and paying customers or clients. If you're still unsure how to implement your voice search strategy, or you realize you don't have time to do it yourself and run your own business, then you need to outsource this.
YOU CAN'T IGNORE THESE VOICE SEARCH STATISTICS IF YOU WANT TO COMPETE IN 2021
You've been optimizing your website for text searches for years. Optimizing for voice search SEO isn't any different. Focus on your audience, answer their questions and you're halfway there. These new voice search trends are here to stay so don't wait any longer to see what the next big fad is. This is where you need to focus your time and invest your digital marketing budget.
As you've seen this is too important to wait until you have more time to devote to improving your website. We're here to help you optimize your website and start increasing your reach online. Your future clients are searching every day, it's time they start finding you when they do.
If you're ready to start beating out your competition in the search rankings, then reach out to us today. We help business owners like you every day to scale your marketing efforts so you can have the business you've always dreamed about.